Have you ever had those moments, when you finish a DIY or project and you say, "YES! That's awesome!" I had one last night!
I've been contemplating my Fall decor for my front porch for several days. At the end of July, I did a makeover on my wicker settee, seen here. I knew that I would need some cute pillows for the Fall, because the ones I had on there were very "summer."
Add to that all the amazing burlap projects going on right now…and I came up with these Burlap Bombshells…
I am SO in love with the striped one! It even came about at the last-minute. Sometimes, those are the best.
Here's how I made them…
I picked up 2 burlap sacks at Tractor Supply and for my "stencil," I went to Microsoft Word and printed off an "S" in the largest font that would fit on my paper. The font is Lucinda Calligraphy and the size was 500.
I had two old outdoor pillows that I had intended to throw away, so guess what…pillow forms. Placing the pillow inside the sack, I determined where the center would be for my initial and using an exacto knife, I cut out the letter and placed it in the center of the pillow.
I used Frog Tape to hold the stencil on the burlap and used paper to cover the remainder of the burlap, so that I could paint my "S" on the sack.
I used some cheap $.99 black spray paint. It was simply and on hand. The result…
The bag was somewhat see-through and my old pillows were red, so I folded the sack inside itself, to "double-layer" the fabric. The bag was already sewn on three sides, obviously, but I wanted frayed ends, so I made a stitch on the bottom and sides of the bag about 1 inch from the edge.
After I inserted the pillow, I hand stitched it closed and cut the edges with scissors.
Once the ends were clipped, I simply pulled away threads to achieve the frayed look. Easy…but burlap was everywhere!
After I finished my pillow with the initial, I went ahead and made another pillow, but left it blank.
Then I thought, "Nah. It's needs something." So I grabbed my Frog Tape and taped off the fringe and created some stripes. Sorry, but I don't have any pictures of that. I got going and totally forgot!
I did the same thing…$.99 black spray paint…
I took the tape off and LOVED IT! I'm thinking another trip to Tractor Supply is in order. I'd love to have one more striped pillow.
I put them on my wicker settee to see how they'd look. I am so pumped about finishing my porch for Fall! These Burlap Bombshells are a great beginning!
One funny thing…my kids came home from school and asked what I was doing and I told them I was making a burlap pillow. My son said, "Who in the world wants to sleep on a burlap pillow?!?!?"

~~~~~~~~~~~~~~~~~~~~~~~~~~~~~~~~~~~~~~~~~~~~~~~~~~~~~~~~~~
You are always Welcome at My House!
Stay informed of new inspirations, projects & exciting news.
Click below and subscribe to House on the Way…


~~~~~~~~~~~~~~~~~~~~~~~~~~~~~~~~~~~~~~~~~~~~~~~~~~~~~~~~~~
Featured at: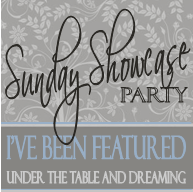 Linking to: One Creative Mommy, Here Comes the Sun, French Country Cottage, Natasha in Oz, Serenity Now, Tatertots & Jello, The Frugal Girls, Be Different Act Normal, Create.Craft.Love, Flamingo Toes, Life on Lakeshore Drive, Lines Across, I Should Be Mopping The Floor, Alderberry Hill, DIY Showoff, Under The Table & Dreaming, Sumo's Sweet Stuff, A Stroll Thru Life, The NY Melrose Family, The Trendy Treehouse, Domestically Speaking, Savvy Southern Style, The House of Hepworths, The Shabby Creek Cottage, The Brambleberry Cottage, Blooms Designs Online, The Inspired Room